.:: Wind Tulip ::.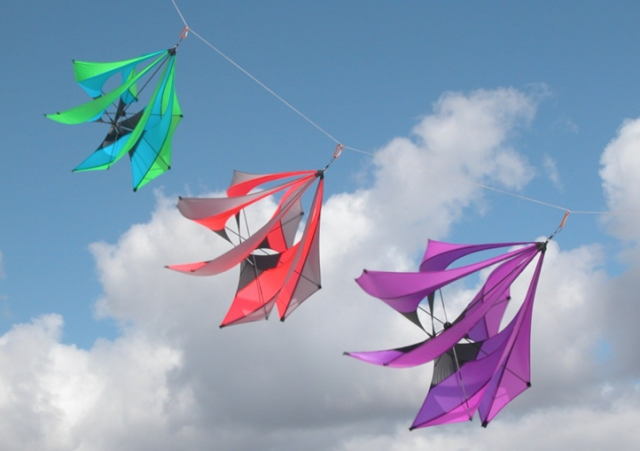 By: Robert Brasington
DESCRIPTION: The Wind tulip is a top all round spinner and there is nothing quite like it. It can be used as a pole attachment, line laundry or hanger for the home. It spins in the lightest of winds and does not need to be in a horizontal mode to work.
SIZE: The Tulip is 6 bladed and is 800mm high by 800mm in diameter.
DURATION OF WORKSHOP:8 hours.
COST: $60 Ausd
GENERAL COMMENTS: The piece is constructed with ripstop nylon and carbon rods and uses a heavy duty ball bearing swivel on the top. It generally has 2 colours and black. Pre-ordering colour choices is welcomed The focus of the workshop explores the concept of taking flat pieces of fabric and using them to form rigid, curved 3 dimensional sculptures. The skill level required is average. All hardware and fabric is supplied. The fabric is already pre cut to save time in the workshop. A simple manual is supplied to enable participants to finish the project at a later date.